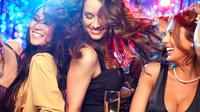 Amsterdam Bar and Club Tour
Experience the best that Amsterdam's nightlife has to offer with this comprehensive 5-hour tour. Alongside your small group and guide, visit three trendy locations'in Central Amsterdam to get your groove on. Play pool and watch 3D TV at the world's biggest coffee shop, sip drinks and soak up the atmosphere at a local lounge, then stroll through the Red Light district before skipping the line like a boss at a nightclub.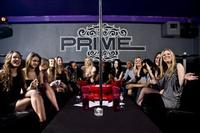 7-Day Nightclub Admission Ticket: Best Nightlife in Amsterdam
Enjoy 7-day access to many clubs in Amsterdam, including a free drink at the majority of the them. Have fun and enjoy great nights out in Amsterdam with one ticket during your stay in the city. 7 days a week, there is always a club open to welcome you!